Get training and become a professional in the organization of Governmental and Institutional Travel and Tourism
GITT, Governmental and Institutional Travel and Tourism
Specialization
Professionalization
Certification
GITT Institute (within the TOP project) is the first and only institution dedicated to the research and professional training of the Governmental and Institutional Travel and Tourism (GITT) sector. The entire training content is based on the international GITT standard (Standard-GITT), to meet the requirements and needs of GITT users.
" GITT Institute, the sole entity specialized in content on Governmental and Institutional Travel and Tourism, GITT "
GITT SECTOR
The GITT sector is a new concept within the Tourism industry that includes Governmental and Institutional Travel and Tourism, as well as all those trips and activities conducted by the representatives of the different Governmental Institutions in the diplomatic missions, protocol actions or representation of their respective countries in the exercise of their functions.
To learn more, access
the GITT sector website.
DISCOVERY LEARNING
GITT Institute, supported by GOVERSYS technology, has developed a tool that allows our users to learn in an innovative way: discovery learning.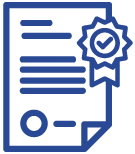 A TAILOR-MADE PROGRAMME
We can design a tailor-made training program for you, your institution, company or organization.

4-6 hours
Short course to explore and learn about a key element of a competency, skill, or knowledge área.

15-20 hours
Introductory course in a specific subject of the sector without specialization or professionalization in the subject.

30-40 hours
Course oriented to the specialization in a concrete competence of a specific professional area.

60-80 hours
Course with cross-cutting training program within the different areas of the governmental travel sector.

15 ECTS / 3 months
Course to broaden and improve the knowledge, and professional specialization of the student.

30 ECTS / 1 semester
Course with the widest academic scope aimed at the specialization and professionalization of students.

60 ECTS / 1 academic year
Course for the specialization of students in various subjects through different training itineraries.
- Embassies and Consulates