Governmental and Institutional delegations have a series of special and different requirements and needs that make them unique among other travellers. Therefore, they need special processes and suppliers that are aware of the specific requirements of this type of unique travel.

GITT Institute offers a range of courses for suppliers and professionals in the sector as well as for individuals who wish to learn about everything that surrounds a GITT (Governmental and Institutional Travel and Tourism) travel: security requirements, travel planning and services, customer service, process control and all those generalities that influence a travel within the GITT sector.
Online courses oriented to workers of companies related to the sector to develop a specific professional skill.
PROFESSIONAL COURSES
Course types offered:
Soft skill course is a short course that offers the opportunity to explore and learn about a key element of a competency, skill, or knowledge area within governmental and institutional travels.
The Module course is an introductory course in specific subjects of the governmental travel sector. This type of course is focused on people who want to explore one of the application areas of these trips in order to obtain fundamental skills and basic knowledge about them, but without specialization or professionalization in the subject.
Specialization (30-40 hours)
Specialization course is oriented to a specific professional area. It offers a professional specialization with which to obtain specific competencies within an area, deepening their operational processes and advancing the particular skills of the governmental travel sector. The Specialization course is aimed at people who wish to have tools to improve their work performance, strengthen their skills and increase their job opportunities within the GITT sector.
Professional Certificate (60-80 hours)
The Professional Certificate is a certification course with cross-cutting training programs within the different areas of the governmental travel sector. It is focused on the professionalization of the students for their development within any of the stakeholders (accommodation, ground transportation, press, gastronomic events, protocol, etc.).
Courses with transversal training programs within the different areas of the GITT sector taught within business schools and universities.
ACADEMIC COURSES / OWN QUALIFICATIONS
ACADEMIC COURSES / OWN QUALIFICATIONS
Expert (15 ECTS / 3 months)
The Expert course is designed to broaden the knowledge of the initial training in subjects of updating and special interest within the governmental and institutional travel sector, for the improvement and professional specialization of the student.
Postgraduate (30 ECTS / 1 semester)
The Postgraduate course is the GITT-Institute training product with the widest academic scope. Its objective is the specialization and professionalization of students in the field of GITT. This Master will be taught by GITT-Institute in collaboration with some of the leading international Universities. GITT-Institute has developed a methodological guide and other support materials (through the GITT Knowledge Bank).
Master Degree (60 ECTS / 1 academic year)
The Master Degree is structured in a modular way, thus allowing the specialization of students in various subjects through different training itineraries in which GITT and Tourism subjects converge. This way, Universities are able to offer a catalogue which is more oriented to their scope. For students to achieve the Master's Degree from the different specialties offered by GITT-Institute, they must have completed the general module and some of the specific ones, as well as having completed their Master's Disseration for each specialty.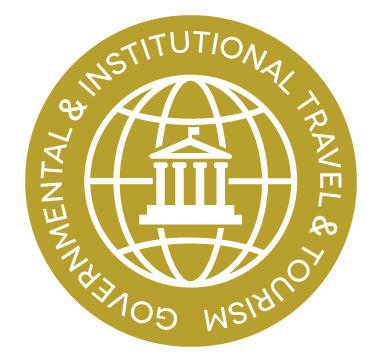 SPECIAL ASSISTANCE PROGRAMME FOR GOVERNMENTS
Professional training

Specialized training for government employees

Necessary tools for specialization and professionalization
SPECIAL ASSISTANCE PROGRAMME FOR GOVERNMENTS
We are aware of the additional complexity involved in the organization of Government and Institutional travel, where unique requirements and needs are handled differently from other trips. If you are part of a governmental or institutional entity, we can help you. Check out GITT Institute's training programs, and access to all necessary tools for specialization and professionalization in the organization of Governmental and Institutional Travel.
Among our content we offer a multitude of programs related to protocols, security, and even courses on the use and management of technological tools for planning and control in real time, for every single mission you may have to organize.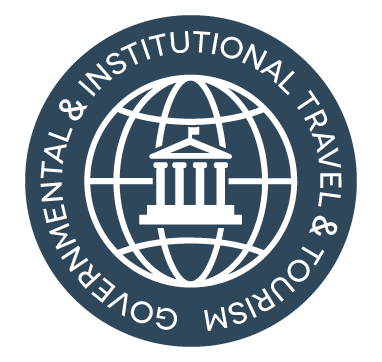 Training and professionalization of your employees, just at your fingertips.

Access to specialized training in the GITT segment.

Quality content, performance improvement.
ARE YOU A COMPANY?
Train your team to become specialized and provide them with the necessary tools to cover the needs of unique clients, such as governments and institutions. Through the GITT Institute training courses, your employees will have access to specialized training in the niche segment of Governmental and Institutional Travel and Tourism. Together with the GITT Institute, your employees and your establishment will be accredited with a United Nations Certificate through UNITAR.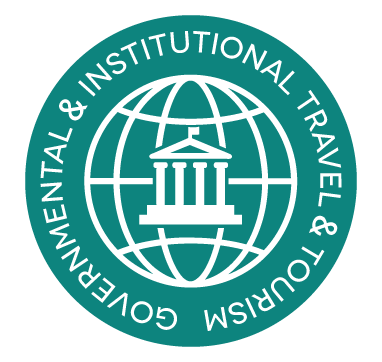 FOR TRAINING CENTERS / UNIVERSITIES
Expand your training offer with content on a very specific niche.

We can merge our content with yours.

Pioneering teaching programmes in a very specific sector.
FOR TRAINING CENTERS / UNIVERSITIES
The world is continuously evolving and with it, the curiosities of the students of each generation. Students are daily looking for new ways to make themselves stand out in the competitive world of tourism. The GITT Institute is working with the most important Universities and Training Centers in the world to open new training channels that will allow future tourism professionals to specialize in the niche segment of Governmental and Institutional Travel and Tourism. Join this network of institutions and offer your present and future students the possibility to be trained and specialized in this niche, standing out against competitors in the labor market, thanks to the pioneering and unique teaching programs of Government and Institutional Travel and Tourism (GITT), accompanied by a United Nations Certified accreditation through UNITAR.