ABOUT GITT INSTITUTE
GITT Institute, born within the Tourism Optimizer Platform (TOP) project, is the first and only institution dedicated to the research and professional training of the Governmental and Institutional Travel sector, officially called Governmental and Institutional Travel and tourism (GITT).

Thanks to our team of experts and external collaborators at the highest level, together with more than a decade of exclusive dedication to the management and development of this type of travel, we have been able to develop exclusive training programs based on experience, research, dissemination, real testimonies and the international GITT Standard, which guarantee that they perfectly meet the requirements and needs of the sector.

Our training programs are oriented to train, qualify, specialize and generate talent in all the stakeholders within Governmental and Institutional travels; from the government or institutions' own travel units, to service suppliers of all kinds, diplomatic missions' staff, tourism industry professionals, among many others.
SPECIALIZED TRAINING RESULTS IN IMPROVED MANAGEMENT PROCESSES
GITT Institute's main objective is to provide our users with the necessary tools to achieve maximum efficiency in the study, research, organization or development of governmental and institutional travel.
To this end, we provide companies, governments, institutions and professionals in the sector with a series of courses and academic programs that will help them gain a comprehensive knowledge of the sector and their professionalization within it, leading to an improvement in management processes and customer service in general.
Although our academic catalog is varied and offers different types of training, varying both in content and duration, it can be adapted, thanks to its design, to the needs of students, companies, institutions, governments, universities, educational centers, etc.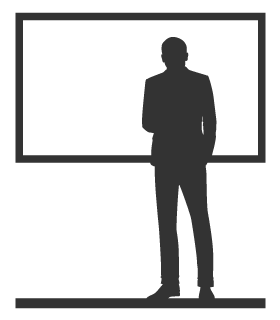 MODULE
20-40hours
Courses aimed at both introduction and specialization on specific aspects of the governmental and institutional travel sector, whose main objective is to improve competencies or specific areas, for students, service suppliers, industry professionals, and personnel belonging to governments and institutions.
EXPERT
60-100 hours
Advanced training programs aimed at broadening, deepening and perfecting specific knowledge of the governmental and institutional travel industry, as well as providing a total perspective on it. They are aimed at both students and professionals who wish to broaden their skills, as well as members of governmental and institutional organizations.
POSTGRADUATE
30 ECTS / 750 hours
A postgraduate course with a broad academic scope, oriented towards specialization and professionalization in the governmental and institutional travel sector. During the postgraduate course, the basics of the sector are extensively covered, while at the same time important aspects such as research and updating of knowledge are promoted, allowing students to focus their professional activity in a unique market niche with a high demand for qualified personnel.
MASTER
60 ECTS / 1500 hours
A Master's Degree whose main focus is a total professionalization in the governmental and institutional travel sector, with special emphasis on all those aspects, subjects and concepts that compose it. This allows students and professionals in the sector to open new paths and training routes, while specializing and positioning them in a market niche with a high demand for professionals.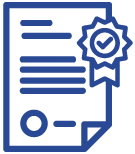 A TAILOR-MADE PROGRAM
One of the main characteristics of the training programs offered by GITT Institute is that they can be custom-designed for any student, institution, company, government, organization, university or educational institution, among many others.